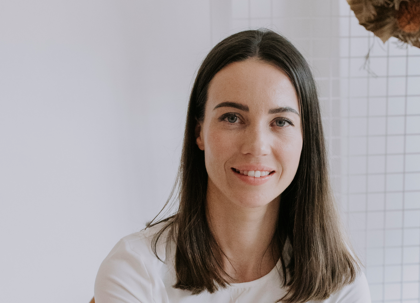 Natalie D'Rozario
Physiotherapist
Natalie graduated with a Master of Physiotherapy and a Graduate Certificate in Human Movement Science from the University of Canberra. Prior to this, she completed a Bachelor of Medical Science from the Australian National University.
Throughout her first degree, Natalie volunteered in the paediatric ward at The Canberra Hospital, working closely with children and parents experiencing very challenging times. It was during these years that her interest in physiotherapy developed as well as her love for working with women, children and families.
Natalie has a special interest in pelvic health and treats women during all stages of life with conditions such as (but not limited to) pelvic pain, prolapse, incontinence, abdominal muscle separation and rehabilitation after gynaecological surgery. She regularly collaborates with other health professionals in the field, really valuing the role of the multidisciplinary team in the care of her patients. She is also often involved in teaching and guiding other therapists in the area of pelvic health. Natalie is an extremely compassionate and caring person, so although the conditions she is treating can sometimes be difficult for women to discuss, Natalie is able to put her patients at ease with her warm nature and wealth of knowledge.
​
Outside of the clinic, Natalie loves spending time with her husband, daughter and their Labrador, Bear. Natalie and her family regularly travel back to Fiji where she grew up, so you'll often hear about her island adventures.