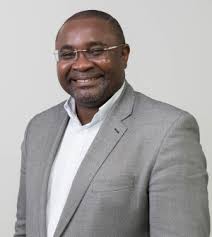 Dr Uche A Menakaya
MBBS, MCE (Monash), Dip Obs. (RANZCOG), FRANZCOG, DDU
Obstetrician, Gynecologist, Sonologist and Laparoscopic Surgeon
Dr Uche A. Menakaya is an Australian trained women's health specialist. He completed his general obstetric and gynecology training with the Sydney Southwest Area Health Service in New South Wales before undertaking additional training in laparoscopic surgery and advanced gynecological imaging. Between 2013 and 2014, Dr Menakaya underwent combined fellowship training in advanced laparoscopic surgery and gynecological ultrasound at the Acute Gynecology, Early Pregnancy and Advanced Laparoscopic unit at Nepean Hospital in Kingswood. He has also completed his Diploma in Diagnostic Ultrasound.
Dr Menakaya has a special interest in the concept of a single visit ultrasound based outpatient gynecological service and has pioneered the introduction of this unique model of care in Canberra through his practice at JUNIC Specialist Imaging and Women's Center. This cost effective model of care ensures that women spend less time attending multiple appointments with their specialists and have more time available for family and loved ones. (Menakaya et al, 2014)
Dr Menakaya is also a global leader in the use of transvaginal ultrasound for the preoperative assessment and triage of women with suspected endometriosis (Menakaya et al, 2013a, Menakaya et al, 2013b, Menakaya et al, 2015a, Menakaya et al, 2015b, Menakaya et al, 2015c). Dr Menakaya has presented his work at several national and international conferences and has won many awards for this novel approach to women's health including the prestigious Dr Carlo Romanini award from the American Association of Gynecological Laparoscopists (AAGL) for his work on developing an ultrasound based endometriosis staging system (UBESS).
Dr Uche A Menakaya is the Director of JUNIC Specialist Imaging and Women's Center. He is also a staff specialist at the Calvary Public hospital and a visiting medical officer at the Barton Private Hospital. Dr Menakaya is a member of the Australian Medical Association (AMA), Australian Society of Ultrasound in Medicine (ASUM), Gynecology Endoscopic Society (AGES), International Society of Ultrasound in O&G American Association of Gynaecology Laparoscopists (AAGL) and World Endometriosis Society (WES).
References
Menakaya et al 2014 Acute Gynaecology service in Australia – time for change. ANZJOG 54 (3): 195 – 7
Menakaya et al 2013b Letter to the Editor: Consensus on the management of endometriosis Hum.
Reprod; 28 (11): 3162 – 3163.
Menakaya et al 2013a THE "SLIDING SIGN" in conjunction with SONOVAGINOGRAPHY: Is this the optimal
approach for the Diagnosis of Pouch of Douglas Obliteration and Posterior Compartment deep
infiltrating endometriosis? AJUM August 16 (3) 118 -123
Menakaya et al 2015a The systematic evaluation of women with suspected endometriosis using a five
– domain ultrasound based approach. J Ultrasound Med 34 (6): 937-47
Menakaya et al 2015b Managing endometriosis in developing countries: emerging concepts and new
techniques. Afr J Reprod Health 19(2) 13 -16
Menakaya et al 2015c Developing the concept of advanced gynecology imaging for endometriosis. ANZJOG 2015 in print