Farewell from Tabitha Webb
Dear valued Junic Pelvic Physiotherapy patients,
I am hoping you are all managing as well as possible given the current Covid-19 outbreak situation. I am writing with a heavy heart to let you know that I will be finishing my work with Junic on 08/10/2021.
I am grateful for the time I have spent at Junic over the past two and a bit years working with Dr Menakaya, Elissa and the team to build the services provided here for you all. It has been an absolute joy and honour being a part of your care team and providing you with tools and assistance with your management.
I am confident in the ongoing care you will receive through Junic with Dr Menakaya and our new absolutely lovely and knowledgeable Physiotherapist Lara Bowyer who some of you will have already had the pleasure of meeting throughout this year. 
I wish you all the best for the future and your ongoing health journey.
Kind regards,
Tabitha Webb
Physiotherapist, Pelvic Health
Junic Specialist Centre Coombs
JUNIC RESPONSE TO COVID-19
As always the Junic Specialist Centre is committed to providing you with the best services possible especially in this challenging environment as we all respond to the changing situation around COVID-19.
As you may have heard from the government announcements, healthcare workers including physiotherapists and other health care services are encouraged to remain open but with additional safe practices in place.
As such, our Women's Health Specialist – Dr Uche Menakaya, Nurse Practitioner – Adj A/Prof Elissa O'Keefe, and Women's Health Physiotherapist – Tabitha Webb will continue to offer appointments to our patients and continue to provide our excellent services at Junic Specialist Imaging and Women's Centre, Coombs.
To this end, we have now integrated extra measures to reduce the rate of spread of Covid-19 in line with the government and our professional bodies' recommendations.
These include;
All patients are encouraged to wash their hands or use the hand sanitiser provided before and after appointments.
We have facial masks available should you wish to use one.
Frequent disinfection of all contact areas – doorknobs, treatments rooms and benchtops.
Please maintain the recommended social distancing requirement.
You have the option of remaining in your car while waiting to be called in for your appointment.
Keeping up to date with Australian government recommendations regarding COVID -19 response
At the time of confirmation of your appointment and when you attend, please advise us if

You have cold or flu-like symptoms.
Have recently returned from overseas travel.
You have been diagnosed, or come into contact with someone that has been diagnosed with coronavirus.
Have received medical advice that you should remain in quarantine.
Please note that this advice may change and thank you for your continued support as we continue to respond to the changing requirements of the COVID – 19 situations.
The JUNIC Team
OUR PHONE NUMBER HAS CHANGED
Tel: 02 6152 8585
Pioneering a 'one stop' model of care for cost effective delivery of women's health services in the Australian Capital Territory
Providing community based early pregnancy & antenatal service to women in Australian Capital Territory
Involved in global collaborations for streamlining the preoperative work up of women with suspected endometriosis.
Pioneering an ultrasound based approach to preoperative diagnosis of endometriosis in the Australian Capital Territory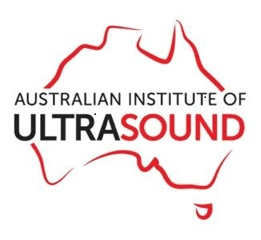 Request for a Consultation Today